Background and Introduction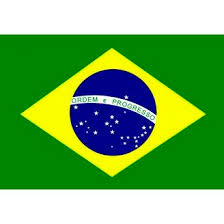 The Postgraduate Program in History, which belongs to the School of Teacher Formation and Humanities, was approved by the Normative Act N.03 / 06, PROPE (Pro-Rectorate for Postgraduate Studies and Research of PUC Goiás) and recommended by CAPES in July of 2006 in the MASTER modality. The Postgraduate Program in History aims to provide conditions for the improvement of professional training in the field of history, in view of the teachers and researchers formation. Specifically, the Postgraduate Program in History aims to train qualified professionals to work in higher education, as well as institutions linked to research and preservation of memory, both public and private.
The Concentration Area of the Program is in the field of Culture and Power. Thus defined, the area of ​​concentration in History: culture and power intends to make historical and historiographic studies possible, either at the level of micro-relations or at the level of macro-political relations, having as object the power and the way in which it is distributed within the social structure, including both the aspects of effective political praxis and the conceptions, worldviews and political-philosophical reflections associated with it. To account for this broad field of historical research, three lines of research were conceived, according to the skills and experiences of the professors who are part of the Graduate Program. The Research Lines related to the research area of ​​the Master's Program in History were defined in three lines of research: Cultural Patrimony and Territory; Power and Representations; and Historical Education and Cultural Diversity.
The experience in teaching and researching in history brought together teams around the discussions of culture and it was through their inquiries and production of works that there was frequent mobilization of researchers and students, stimulated by the research opportunities and continuing education. The Master's Program in History of PUC Goiás has been working since 2007, in 2019 underwent a reformulation in its pedagogical project that reformulated the old research line Identity, Tradition and Territoriality, being renamed Cultural Patrimony and Territory and added a third line of research called of Historical Education and Cultural Diversity.
In the last four years (2013-2016), the Program received a grade 3 in the evaluation carried out by the Coordination of Improvement of Higher Personnel Education (CAPES), a foundation linked to the Ministry of Education of Brazil.
Access the Pedagogical Project of the Post-Graduate Program in History